Exciting news from Silvus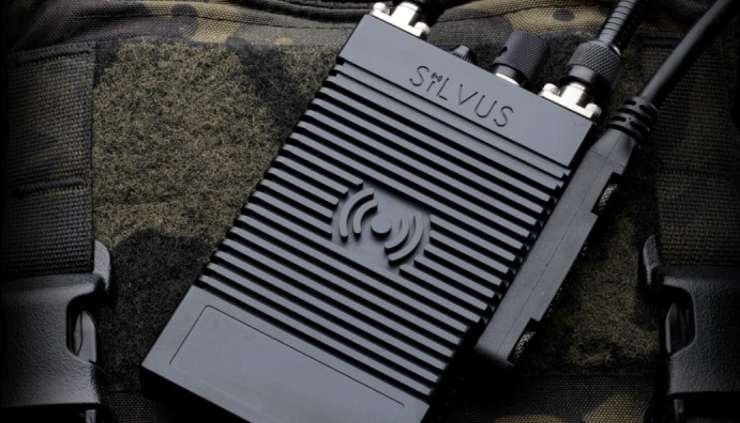 New Products
SL4210
We are excited to announce the introduction of the new SL4200 to the StreamCaster lineup. This is a more compact unit than the current SC4200 series and is designed for applications in which smaller size and lower operating bandwidths are required.
Orders for the rugged and OEM versions will be accepted immediately, with the S-band version (SL4210-235-SB and SL4210-235-O) shipping in March 2021.
The C-band versions (SL4210-467-SB and SL4210-467-O) will be available for ordering later in Q2 2021.
Additional bands will be added based on market demand.
We will have a limited number of these in our demo pool, so please be sure to contact our sales team to schedule a demo if desired.
High-Powered SC 42/44 Series
Through the utilization of the latest in GaN power devices, Silvus will be introducing SC4200EP and SC4400E series radios capable of producing up to 5 watts per antenna (SC4200EP: 10 watts; SC4400E: 20 watts) in total output power. This will increase range, provide more robust links to support advanced data rates, and increase penetration in challenging urban and forest/jungle environments.
MN-MIMO Waveform Features and Options
Narrowband (1.25/2.5MHz) Operating Modes for SC Series Radios
We are now able to offer narrow operating bandwidths for the SC4200/SC4400 series radios as a licensed feature. This will support applications for which wider bandwidths are not available, not approved, or not desirable for optimal performance. This will also enable use in low-bandwidth networks that include SL4200 models operating at these bandwidths.
New radios can be equipped with this feature before shipping. Radios already delivered will require a return to factory for uploading and optimization.
Wideband (10/20MHz) Operating Modes for SL Series Radios
Additionally, we will be offering wide operating bandwidths for SL series radios as a licensed feature. This will support applications for which wider bandwidths are needed to increase the network throughput and interface at higher bandwidths with networks equipped with SC radios needing 10/20MHz bandwidths.
MAN-SM (Mobile Ad-Hoc Network Spectrum Monitoring)
This feature enables constant monitoring of eight (8) pre-selected channels across the entire network, in real-time. This is valuable in selecting the optimal operating frequency and avoiding being impacted by, or having a negative impact on, other wireless devices.
Effective April 1, 2021, this feature will be included on all SC4200EP and SC4400E radios.
About Silvus Technologies
In 2011, Silvus delivered the world's first tactical MIMO radio and has continued to develop the industry with its innovative MN-MIMO (Mobile Network, Multiple-Input and Multiple-Output) technology. With their long experience and unique technology, it is possible to tailor specific solutions for demanding and specific user needs.
Obsima Technology has been a Silvus distributor since 2019.